Dynaco FM-3

The Dynaco FM-3 stereo tuner
---


Close up of the tuning and stereo indicator EMM801.
---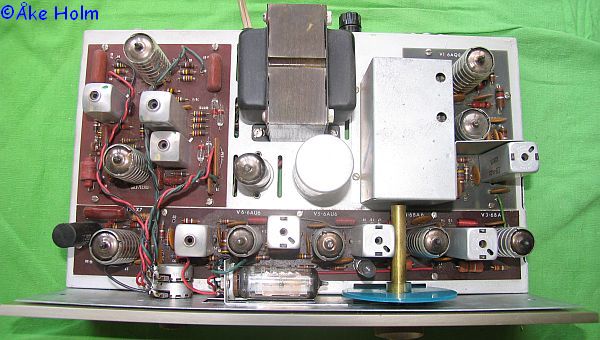 Top view with the original Dynaco MPX-decoder on the left side.
---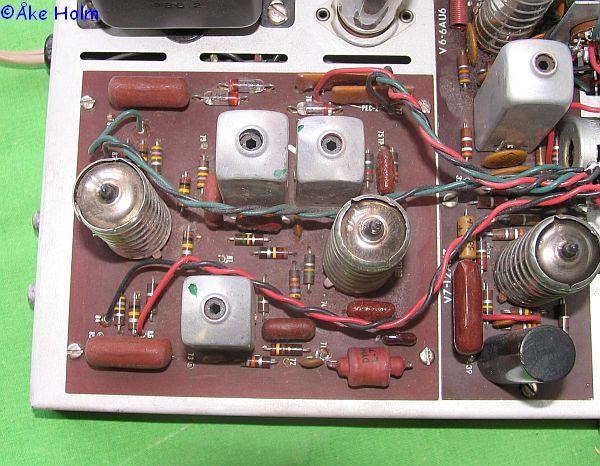 Close up of the MPX-stereo decoder
---

Bottom view
---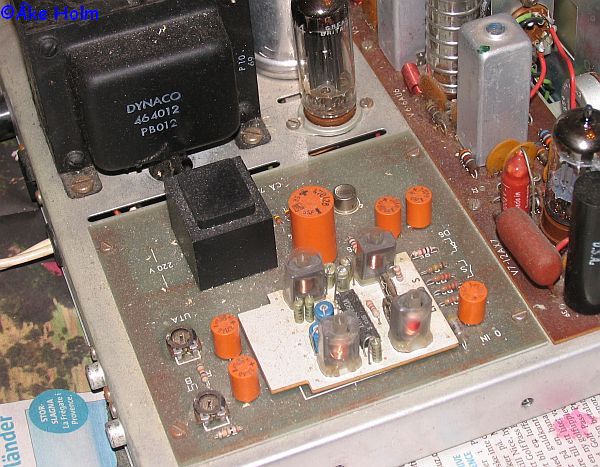 For the Swedish market I made a solid state stereo decoder designed around the Mullard LP1400 module.
---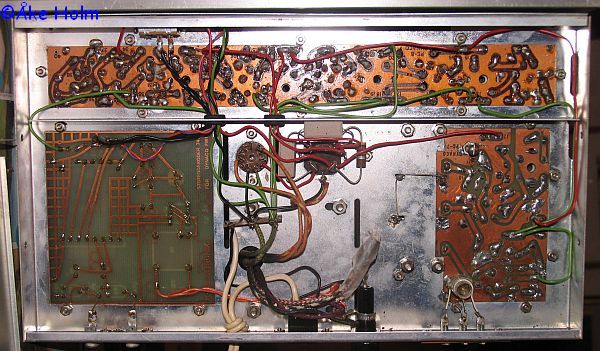 Bottom view with my decoder.
---
Frequency response after modifying for 50 uS deemphasis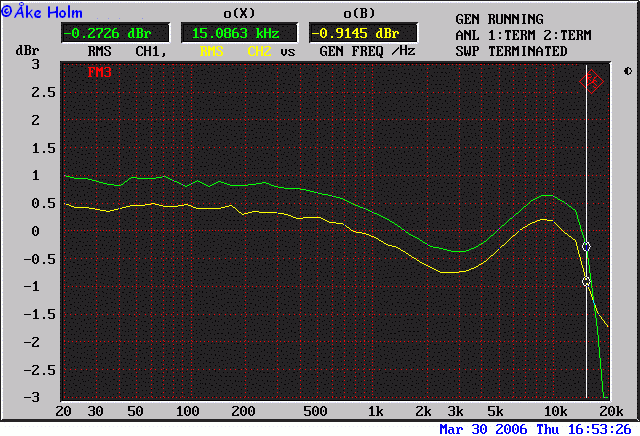 ---
THD at 1 kHz - mono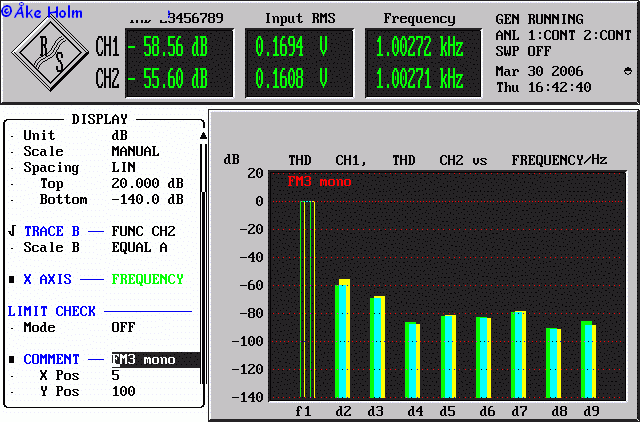 ---
THD at 1 kHz - stereo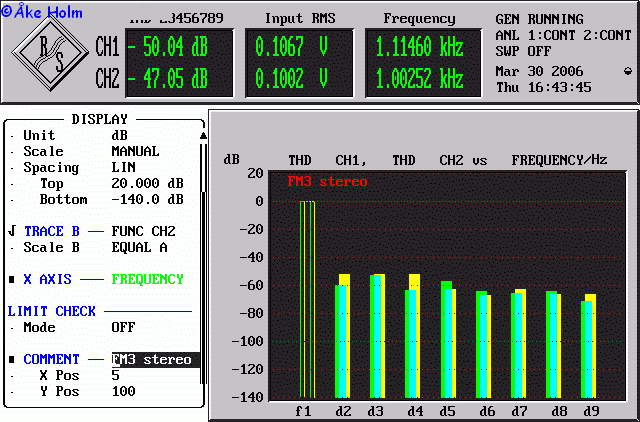 ---
Signal to noise, 0 dB = 1 volt, FM-carrier 100 MHz 10 mV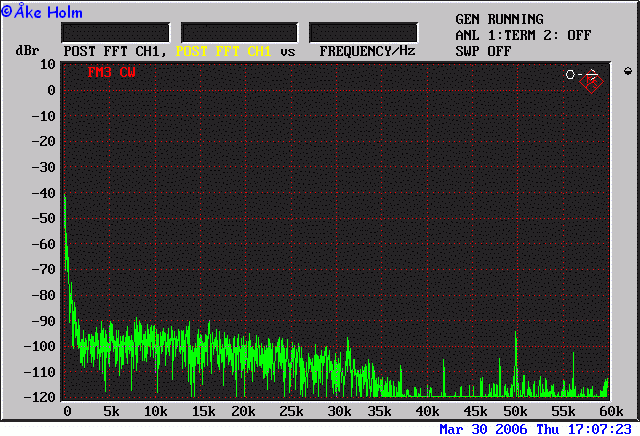 ---
Channel separation L = green, R = yellow (the reversed looks the same)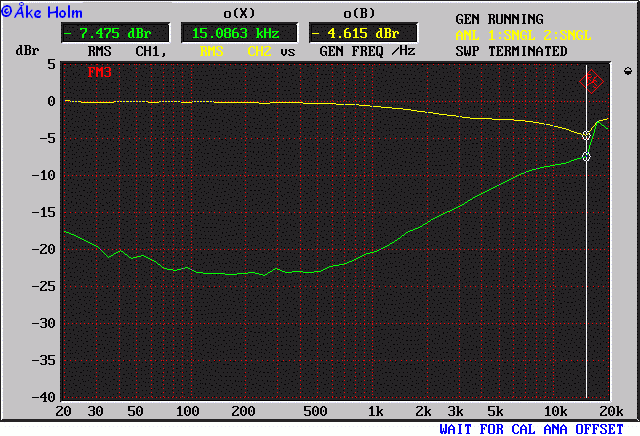 ---
Frequency spectrum right output showing residual 38 kHz carrier and 19 kHz with sidebands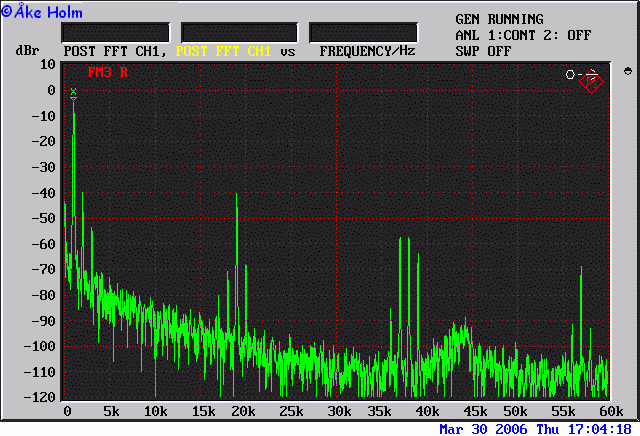 ---